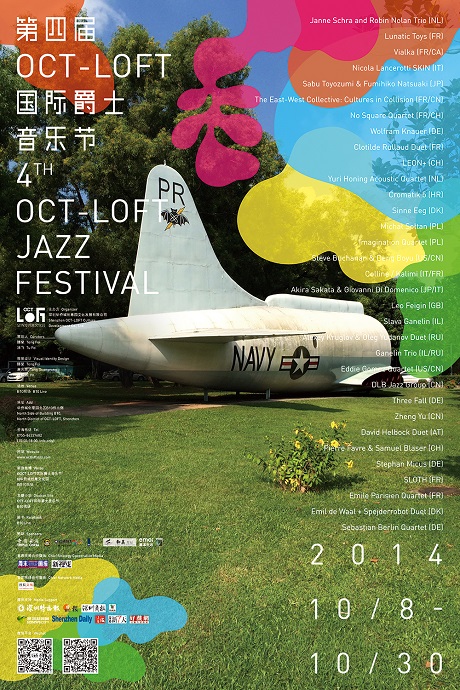 Back to Live
The essence of a real live performance cannot merely be felt through a pair of speakers even if they have high fidelity.
Comparing to reading books or watching movies, listening to music has just become a matter of lower cost. You should go through most pages of a book before you claim that you have read the book. However, you can do a lot of things while listening to music such as running, cooking, showering, reading or even cleaning. And yet you can still claim that you have "listened" to the works by some certain musicians. This unique way of handling multitasking at the same time just endows music with some kind of unavoidable concomitance.
It is live performance that still maintains its ancient and mysterious nature and beauty. It is the most humanized way through which the artists can complete their works together with the audience. The comments from the audiences play a significant role in live performances no matter what aims the performances want to achieve. And the smiles, applauses and even screams from the audience during the performance can always stimulate some special interactions between the artists and the audiences, and it can finally lead to some kind of ritualistic grand carnival.
OCT-LOFT has never stopped the pursuit of real spirit of live performances for the past 4 years. And B10 Live has been successfully transferred from an old factory to an important cultural indicator in Shenzhen. And this annual OCT-LOFT Jazz Festival has officially become the rally feast for the jazz fans.
This year's line-up is glittering as usual. Over 100 musicians will present the real essence of their music with freshness and diversity during these 23 nights. And the talks, workshop, photography exhibition and film screening with sophisticated content will also become the icing on the cake. Anyway, we are full of confidence, and just leave it to the LIVE. It will tell you everything.
Last but not least, please allow me to present you the most legendary artists with highest respect: Pierre Favre (77 years old), Leo Feigin (76 years old), Sabu Toyozumi (71 years old), Slava Ganelin(70 years old), Eddie Gomez (70 years old), Akira Sakata (69 years old), Stephan Micus (61 years old). All these people are prominent in the music scene. And yet they still come from different places all around the world just to show you the real spirit deep down within their heart: the power of youth.
And we believe that it is LIVE through which we can touch the soul of music.
Curators / Teng Fei, Tu Fei
Please Follow
Weibo: @OCT-LOFT国际爵士音乐节
Douban: OCT-LOFT国际爵士音乐节
Facebook: B10 Live
Wechat: b10live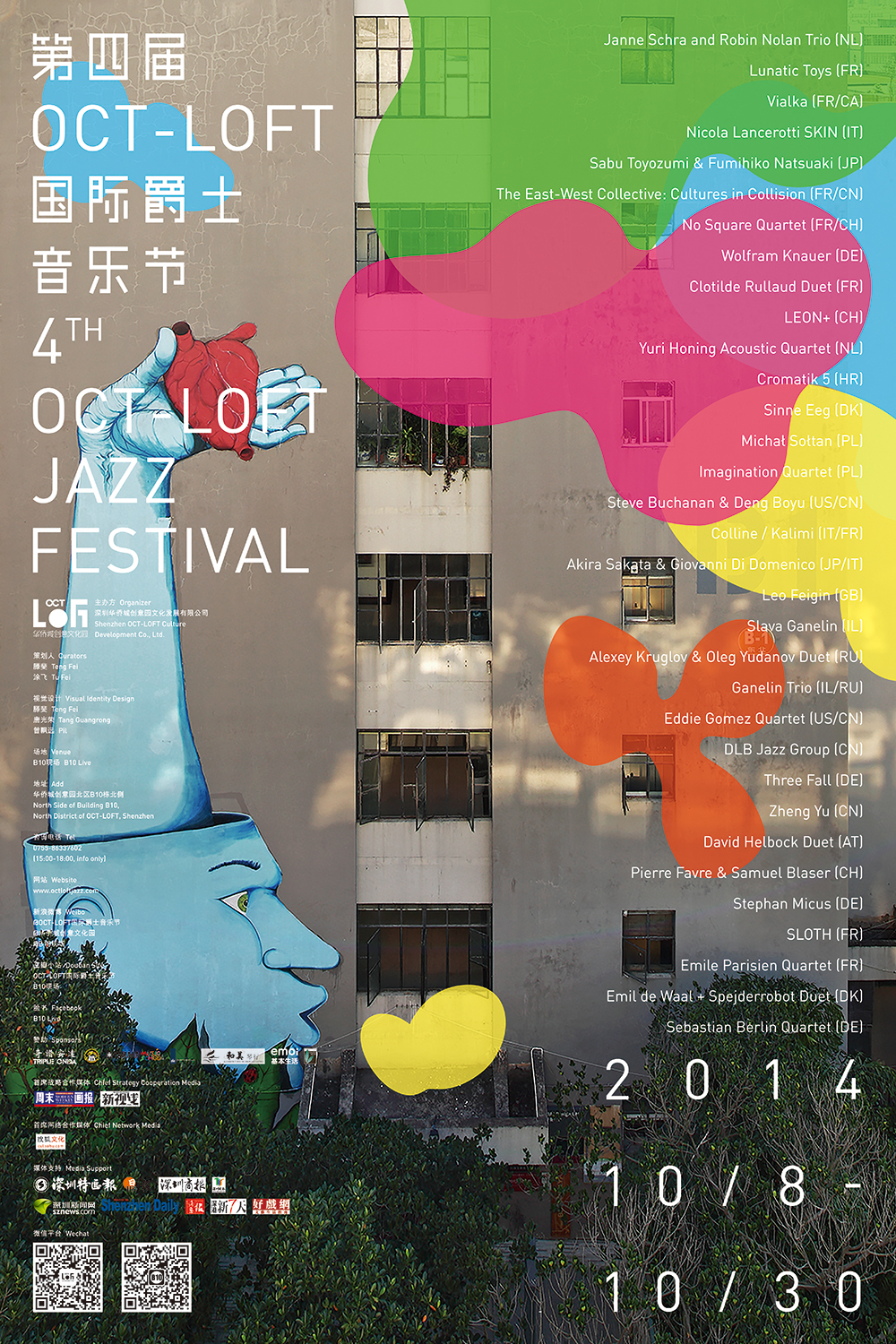 About OCT-LOFT Jazz Festival
The OCT-LOFT Jazz Festival is an annual event in OCT-LOFT, Shenzhen, China, happening every October since 2011. It is organized by Shenzhen OCT-LOFT Culture Development Co., Ltd.
The festival covers multiple units, including concerts, lectures, workshops, forums, screenings, exhibitions and so on.
Over 100 musicians coming from different places all around the world will present their most amazing works to the audience during the 20 nights of this music festival.